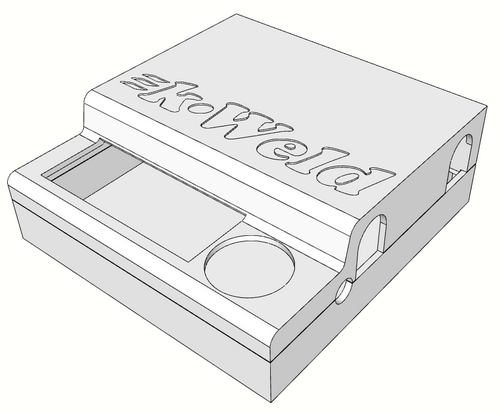 kWeld – 3D printed housing (STL model)
2017-11-05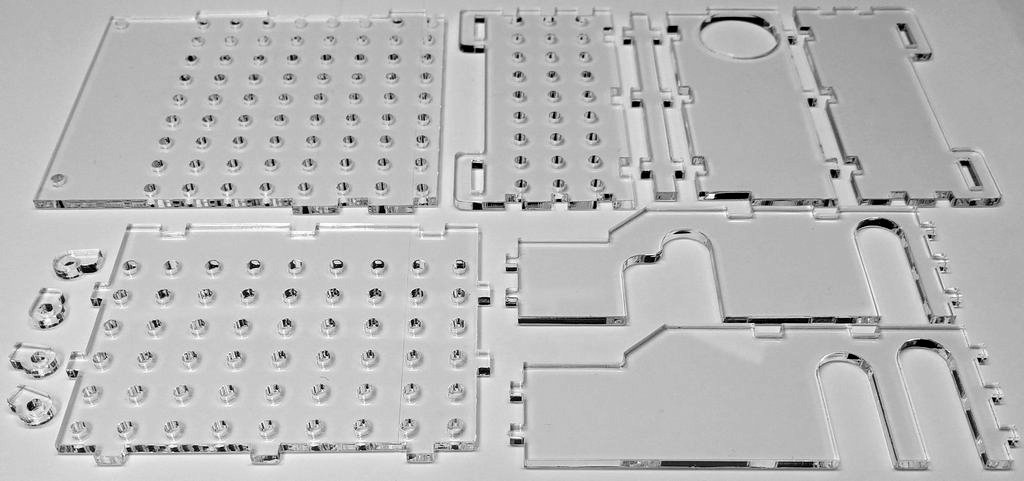 kWeld – laser cut housing kit
2018-02-04
This DXF file allows you to make a case for your kWeld using your own laser cutter, or through one of the available online services.
The construction is designed for 3mm thick sheet material.
This is based on a contribution from a kWeld user who asked me if I could share his design with the community. Thanks a lot for this, Daniel!
Purchase this item at no cost through the shop system, and you'll be emailed a download link.
Update Feb 02, 2018: revised model uploaded, matching the purchase item https://www.keenlab.de/index.php/product/kweld-laser-cut-housing-kit/. The assembly manual update is in preparation.
Update Mar 26, 2018: revised model uploaded with simplified ventilation design.