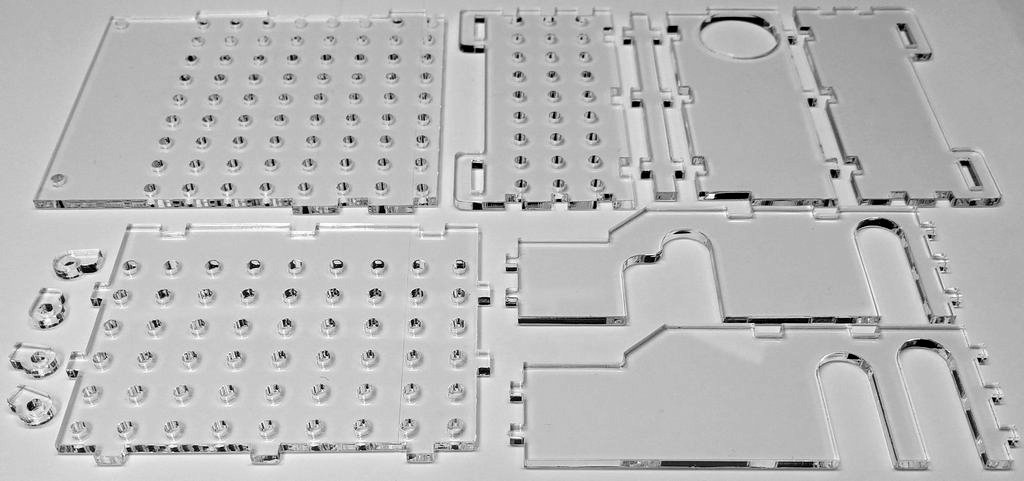 kWeld – laser cut housing kit
2018-02-04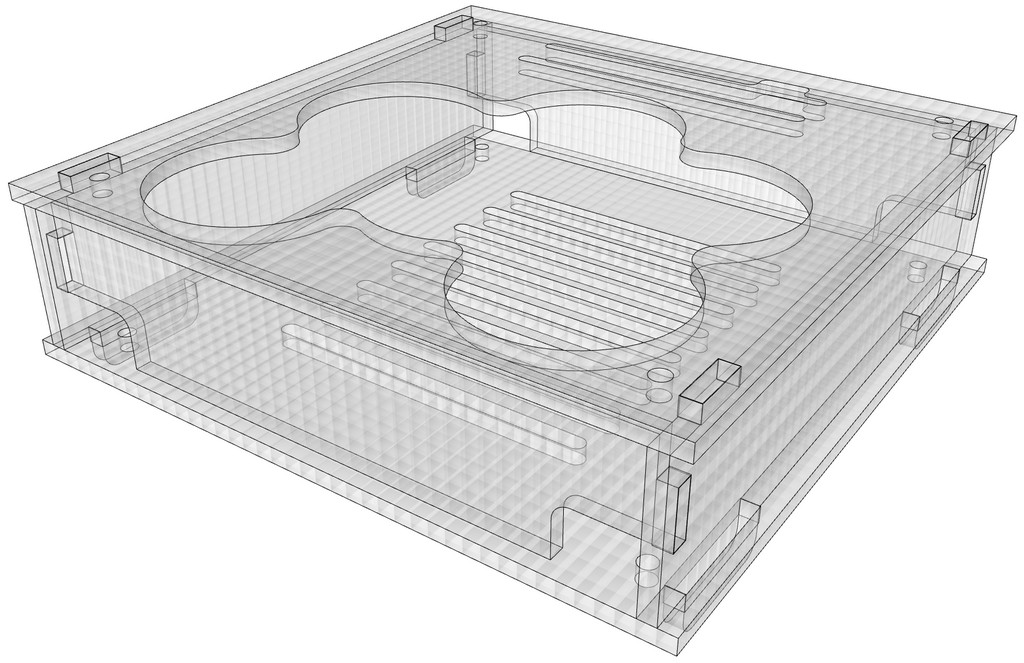 kCap – laser cut housing kit
2018-05-28
To U.K. customers: visit our local reseller here
To customers from the U.S., Canada or Mexico: visit our North America reseller here
To Australian customers: visit our local reseller here
---
The assembly and operation manual is available on this website for download: https://www.keenlab.de/wp-content/uploads/2022/12/kCap-manual-r2.0.pdf
---
This module features six Maxwell BCAP0310-P270-T10 ultracapacitors with ultra low internal resistance, delivering more than 1000A of pulse current to the kWeld system, but the power delivery capacity of the module of up to 5kW enables the use of this module can also be used for a variety of other demanding applications.
Connect a suitable current-limited power supply to the inputs of the module, and the kWeld to its output terminals to create a stationery spot welding solution. Because it is modular, you can easily change back the system into a portable welder.
In order to weld with quick repetition rates, the kSupply module is recommended to power this module as it provides 70A of charging current. The welder consumes up to 500W of average input power during intense use. However, when a slower recharging speed can be accepted, the following options may offer a more affordable solution. An output current of at least 20A is recommended – the kCap user manual includes a graph that estimates the achievable welding repetition rate as a function of available current.
Meanwell RSP-150-7.5 (available from Digikey: 1866-4228-ND – use the adjustment trimmer to set the output voltage to 8.2V – warning: protect the AC input side against risk of electrical shocks!)
Any current limited lead acid battery charger with 13.8V output voltage
Any bench power supply
Note: simple transformer-rectifier based PB chargers are not usable, as they do not feature current limitation. For the same reason, do not connect the module directly to a battery, as this will lead to uncontrolled current flow and possible damage of the module.
The key specifications are:
input voltage 8.1V – 14.0V
input current 70A max
input protected from reverse powering the supply (ideal diode circuit)
output voltage is automatically kept in 8.0V – 8.3V range (power supply disconnect)
six Maxwell BCAP0310 cells in a 3S2P configuration
pack capacity 206F / 6780Ws
internal resistance 3.3 milliOhms
typical short circuit current 2400A
maximum power delivery 5000W (into a 3.3 milliOhm load)
advanced balancing circuit that keeps all cells within +-50mV at all charging levels
temperature monitoring and control of an optional 120mm fan
separate input and output terminals (for ring cable lugs, with holes for M5 screws)
LED indication for balancer activity, temperature sensor, and charging activity
fully protected against voltage spikes from inductive kickback from welding
dimensions 110 x 110 x 74mm
Performance when used with kWeld:
maximum continuous repetition rate with kWeld (50J pulses):

once every 4 seconds without fan cooling
once every 2 seconds with a Scythe Slip Stream SY1225SL12SH fan mounted (not included in the kit)

typical welding current 1100A
maximum usable welding pulse energy 100J
maximum nickel strip thickness 0.2mm
You receive a complete board that is ready to go, including mounting hardware and two short connecting cables (AWG8 with crimped cable lugs on both ends) that replace the stock kWeld battery cables.
| | |
| --- | --- |
| Weight | 0,6 kg |
| Dimensions | 15 × 15 × 10 cm |